About Us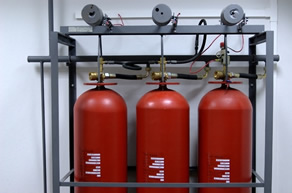 Our Expertise.
We will assist homeowners, builders and contractors with the process of getting a sprinkler system in your home. We will need the following information for a quote on a new system:
1. Copy of the building floor plans, which must include layouts with clear dimensions and a cross section.
2. Copy of the building site plan that clearly shows the location of the house and the water lines located in the street. Site plan must also show the basement slab elevation. This is a critical piece of information for providing an accurate proposal. Without this information the proposal will be preliminary and subject to change - Public water sites only.
3. Copy of the building permit. This is not required to receive a sprinkler proposal. However, it is helpful to expedite the permit process because the building permit is needed to apply for a sprinkler permit.
4. Contact information that includes your name/company, complete mailing address, office phone, cell phone, and fax number. In addition, the timeframe you will be expecting to have the sprinkler system installed in your new home.
Hazard Protection
Jenson Fire protection is an authorized distributor for ANSUL special hazard protection products. ANSUL is a premium brand of Tyco Fire Suppression & Building Products. The full line of ANSUL special hazard fire protection products includes fire extinguishers and hand line units; pre-engineered restaurant, vehicle, and industrial systems; sophisticated fire detection/suppression systems and a complete line of dry chemical, foam, and gaseous extinguishing agents.
You'll find ANSUL brand products underground, offshore, on board, in the kitchen, around the plant, at the office, off the road, and in the air. ANSUL products are developed and tested at the ANSUL Fire Technology Center, one of the most extensive fire research and testing facilities in the world. Contact us for a quote to purchase and/or install ANSUL special hazard fire protection products.
>ANSUL Products
Service List
Brief Description Needed!!
Single & Multi Family Residential
High & Low Rise Residential
Educational Facilities
Industrial Facilities
Commercial Facilities
Healthcare Facilities
Institutional Facilities
Governmental Facilities
Certifications
Brief Description Needed!!
SBA 8(a)
WMATA (MD, DC, VA, USDOT)
MTA (New York, USDOT) DBE
MDOT (MD)
SWaM (VA) DBE
OMWBE (DE)
City of Baltimore
City of Philadelphia
Howard County